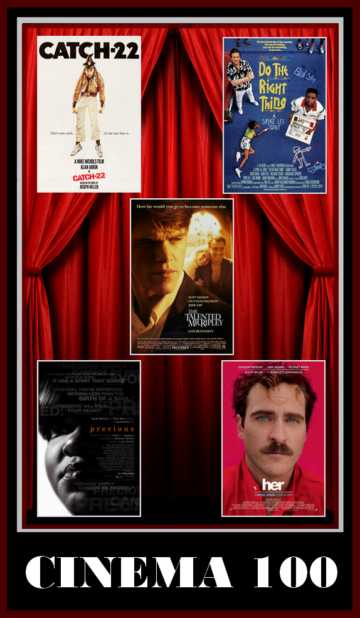 Synopsis
Cinema 100 Film Society proudly presents the 2023 Fall series here at Grand 22 Theatres.
Films are shown on Thursdays at 3:00 p.m. and 6:00 p.m. sharp.
You can purchase series tickets with Cinema 100 at the door before each film.
The fall series ticket price is $10 (5 films) and the spring series ticket price is $25 (11 films).
Tickets can also be purchased for individual films at the box office for the standard admission rate.
Cinema 100 Film Society Official Website
Showtimes
Do the Right Thing (1989)
The Talented Mr. Ripley (1999)